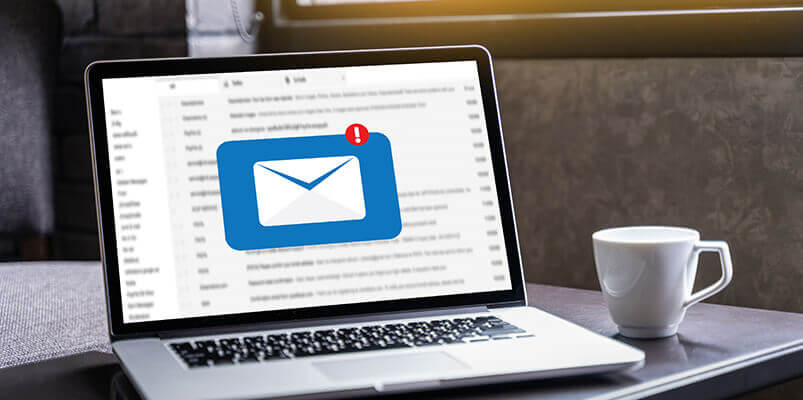 Are you a business entrepreneur catering to the B2B market? Then it is obvious that you must be striving hard to promote your business on various platforms using different digital marketing strategies. With the advancement in technology, there are so many different ways of advertising and promoting your company in the online marketplace. However, not all the strategies hit the bull's eye. Few strategies fail, some work mediocre, and some show fairly good results. It all comes down to generating successful leads for the website.
There are different ways to increase the lead generation for your website. The most important ones include social media marketing, email marketing, display advertising, paid advertising, etc. The common factor connecting all of these strategies is the content. Having great content is a brilliant way of generating leads and directing them towards the sales funnel. Email marketing is a great way of spreading the word about your business to prospective customers who are interested in reading the content-related stuff.
These strategies have proven to be one of the best digital marketing strategies for improving the business prospects across the online marketplace. Emails are the most common form of communication that is used by more than half of the world's population. So, there are high chances that the message regarding your brand and company will reach out to the right people.
Here are a few tips on how you can improve your email strategies for a better reach and for enhanced business prospects.
Target-based Approach – Compared to the other types of digital marketing strategies, this is the one that is more target-specific. When the visitors come to your site and read and know about the company's services and brand, they should be convinced enough. If they are, they are very likely to subscribe to your email newsletters by submitting the opt-in forms. When a visitor submits the subscription forms, it is obvious that they are interested in knowing more about your services and need updates. So, by sending appropriate emails to them regarding your services will help in increasing the conversions.
Mobile-Optimized Emails – Most online users live a busy life in the hustling world. They prefer using their mobiles to read the news, latest updates, etc., when they are traveling or at work. Certainly, they are even going to check their emails on the run. Survey reports say that 68% of the emails are read on a mobile device. So, it is important that the emails that you are sending to the prospective customers are optimized for viewing on a mobile phone. You have to make sure that the emails are shaped up well so that no information is cut off while reading them on mobile devices.
Customized Emails - Delivering customized emails are a great way to attract the attention of the customers. When the customers see an email in their inbox that is relevant to their interests, it is highly likely that they will click on it to view it. This will direct them to their website and will lead to higher click-on-rates. Also, send personalized emails like wishing on birthdays or anniversaries so that it gives a personal touch to the subscribed customer.
At BOXFinity, our team of techno-marketers will make sure that your company's brand and products reach out to a wide range of prospective customers to improve your business revenue. We will send out general newsletters, promotional emails, occasional emails, etc., to make your presence felt across the right people. We will make sure that an interested visitor of your website will turn into a loyal customer.