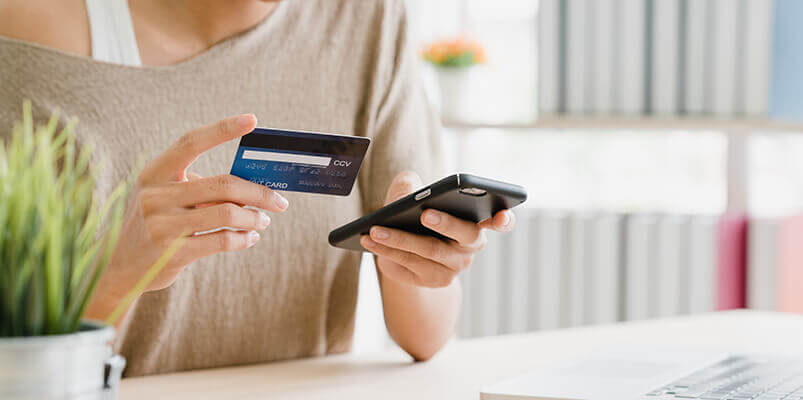 According to a survey, more than 80% of the online shoppers do proper research before they make the final purchase and almost 60% of them start their hunt on the search engine. With the traditional ways of marketing being almost close to death, it is time for the businesses to switch to contemporary marketing strategies like adapting digital marketing solutions. Advertising a brand through the digital way has become the trend to put your business identity across the web, and paid marketing is one of those heavenly digital marketing solutions that could present your company in the best possible way to the consumers.
When it comes to paid marketing, often referred by the term '
PPC advertising'
, the first thing that comes to the mind of the marketers is 'Google AdWords' (now, Google Ads). On the lines of the same, a majority of techno-marketers think that PPC advertising is more like 'Clash Of The Titans' wherein the PPC services of the two tech-giants, Bing Ads and Google Ads are at war against one another. Going by survey reports, utmost marketers prefer Google Ads, and other advertising platforms like Bing Ads go ignored by most of them. As a paradox to the highly popular opinion, Bing Ads indeed have a lot to offer for your paid marketing strategies. Experts suggest that marketers can get the best of their PPC services when they execute the Bing advertising services and the Google Ads services together in the right proportion.
Before getting to the fine details of how we could work on improving the performance of the Bing Advertising services and Google Ads services, we give you a quick peek on what exactly are Google Ads and Bing Ads, how they work as paid marketing strategies, and how beneficial they are for advertising purposes.
A Glimpse About Google Ads
Google, being the popular tech-giant ever, has been working on bringing some revolutionary strategies to the digital marketing industry, and its paid marketing services, customarily known as Google Ads, is one of those blessings in disguise to most small, medium, and large-scale businesses. When implemented well, and executed accurately, Google Ads have the potential to reach to a larger, yet a relevant group of online audiences, who are probably waiting to know what you are offering. More importantly, Google Ads allow you to focus primarily on the customers who are looking for products or services that are on the same lines of what your business has to offer.
Being the flexible marketing platform that it is, Google Ads helps create customized campaigns that will work to hit the bull's eye and bring in literally loads of relevant traffic to your website. By targeting users from various locations, platforms, and devices, Google Ads help turn on online traffic, increase your leads, enhance conversions, and in turn, get your business a high return on investment (ROI). With the Google Analytics tool, you can refine your searches time and again, turn the spotlight on your target audience, track the progress of your campaigns, and keep an eye on the overall performance of your Google Ads paid marketing services.
A Look-See About The Bing Ads
Although Bing Ads have a lot to catch up to reach the peaks at which Google Ads stand now, it wouldn't be fair to declare that they are not one of the effective paid marketing services. Using Google Ads is good, but if you aren't using Bing Ads, you are surely missing out on many things. To start with what you might lose out on by not embracing Bing ads - your efforts to bring in website traffic is going to take a probable beating when Bing Ads is off your marketing strategy, since not every user uses Google alone.
Be it the Bing Partner Program, the option to target across expanded devices & geographical locations, site link extensions, treating negative keywords differently, etc., Bing is working on improving its paid marketing services. When compared to Google Ads, Bing may lose to its volume count. However, it undoubtedly compensates for this loss with its performance, and since there is relatively lesser competition for advertisers to bid with Bing PPC, the clicks are relatively cheaper than Google PPC. And the cherry on top is that you can import your campaigns from your Google Ads account to your Bing Ads account without having to recreate every detail from scratch.
Coming to the core of the topic, businesses target users and work to convert them into loyal customers to survive in the market. However, with time, PPC marketers have found better ways to improve their targeting abilities, and of all, the most reliable one is - Audience Targeting. In short, Audience Targeting is a strategy in which PPC marketers use their online target audiences from Google & Bing platforms to enhance their campaign performance. In this blog, we talk about a couple of advanced audience targeting tactics, which when implemented are bound to improve your Google Ads and Bing Ads campaign performances.
Audience Targeting To Expand Your Reach And Efficiency
Although using the keyword-based targeting model was the conventional way of engaging your audience, things have changed with time, and the marketers now have plenty of targeting options to choose from. Despite having their complexities, these targeting options sure come with many possibilities too. Bing and Google also propose many audience targeting options, and here are a few of what they have to offer us –
GDN – GDN, short for Google Display Network, is supposedly a crucial part of the Google Ads campaign management, using which you can target your audience with the keywords from your content on various websites in the GDN that run on Google Ads. With A GDN, Google Ad campaigns are known to have more potential to deliver better performance. Cited below are a few Audience Targeting options that Google executes for its GDN –
•Affinity Audiences (Interest Targeting)
•Custom Audiences (DMP)
•Customer Match (Email Match)
•Demographic, Location, & Device Targeting
•In-Market Audience (Behavior Targeting)
•Placement Targeting (For Specific Social Media Targeting)
•Dynamic Remarketing (Product Audiences)
•Remarketing Lists
•Look-Alike Audiences
Bing Ads + Microsoft Audience Ads - On the other hand, Bing does not offer so many options currently but is working in bringing them all. The privileges that Bing provides right now include -
•Custom Audiences (DMP)
•Demographic, Location, & Device Targeting
•In-Market Audience (Behavior Targeting)
•Dynamic Remarketing (Product Audiences)
•Remarketing Lists
The other options that Bing is working on bringing in soon include –
•Customer Match (Email Match)
•Professional Profile Targeting
•Look-Alike Audiences
With all these options, you have many possibilities to reach to a wider target audience, understand their actions, and interact with them. So, what's the wait for? Get started now to target your audience in different ways.
Using Target And Bid Strategy, Unless You Should Not
When it comes to creating campaigns and bidding strategies, it is all about making the right settings for the target audience. Most marketers prefer using the 'Bid Only' strategy to test how a new set of an audience is responding to a specific campaign. However, if you are planning on making any changes to your ad copy, bid optimization, or your landing pages, then 'Target and Bid' is the strategy for you. And so, experts suggest that PPC marketers use the target & bid strategy in the long run.
• Bid Only Strategy
Target & Bid Strategy
•
For a new set of audience
•
To test the performance of the campaign
•
To understand the new audience combinations
•
To focus on the bid modifier for selected audience
•
Allows matching your target keywords, landing pages, to your audience
•
Optimizes bid modifiers to meet CPA targets
•
Prioritizing target audience according to the hierarchy
•
Allows targeting more & different generic keywords
Implementing The Right Audience Strategies : In all probability, the primary and the most crucial part of your audience strategy is your ad copy and its content, since these make up the constitutional chunk of what your customer sees to make them interact with your ads, apart from letting you know how they are engaged. Although the final requirement of your entire audience group could be consistent, the actual strategies of targeting them could be different. Experts like Christi Olson figured out a couple of ways using which ad copies can be changed while not altering its engaging message, for each audience group, and these ways include –
•

Ad Content -
At every step of the funnel, it is essential that your audience stays updated, apart from you updating your ad copy with relevant & engaging content that addresses the requirement of the user and renders the message that they are looking out for.
•

Guide With Landing Pages -
If you are only running an awareness campaign that directs the users to your product pages, then you should not be expecting much in return. Most users will have many queries and will need to know more about what your brand's products or services are all about, and so, it would be of great help if you include educational pages that will help them understand your company better. With the educational landing pages and its content, you can guide your users through their journey, in a much better way.
•

Adjust Your Bid Strategies -
You are bound to have different goals at different stages of the funnel, and your bid strategies will work differently at these each level. Hence, to have the bid strategies work efficiently, you will have to adjust them according to the goals. If you are looking to run awareness campaigns, then the Target Impression Share could be a fitting bid strategy, whereas, for the more extensive campaigns, the Target CPA bidding strategies could work better.
•

Layer Your Audience
- There are high chances for your audiences to overlap with each other, and to prevent this from happening, you could use the negative bid modifiers. With these negative bid modifiers, you can layer your audience as per the needs and can keep your message targeted to the specific audience group to a great extent.
In-Detail Demographic Targeting Options : Techno-marketing experts like Brooke Osmundson say that focusing on demographic targeting options is one of the advanced audience tactics using which PPC marketers can keep up with the modern-day customer. In a nutshell, demographic targeting options are all about directing your PPC strategies towards an audience group depending on demographic details that categorize your users depending on factors like - location, age, gender, relationship status, parental stages, employment status, etc. Be it on Google platform or Bing platform, PPC marketers can show their ads to select audience groups attributing to their demographic information and their needs. With increased global coverage, advanced audience tactics like demographic targeting, when executed well will improve the exposure of your brand to a broader, yet highly relevant base of customers.
Many techno-gurus have worked on showing different ways of how marketers can use their audiences on advertising platforms like Google and Bing. Also, the experts suggest the marketers take enough time to understand their target customers well, to perceive how they work on different platforms so that the businesses know their liberations and limitations, and do not lose out on better opportunities.
By layering your users, by exploiting the demographics feature to its full potential, and by implementing the target and bid strategy, you are bound to hone in on an extensive and appropriate audience group. Reports prove that upon implementing these PPC strategies, there has been a considerable decrease in the amounts spent on the expensive and generic keywords, the impression share on the campaigns increased, the CTR increased, and there were more relevant competitor searches. Once all these approaches are executed accurately on the right platform for the target audience, your marketing outcomes will have no other option but to improve and help you connect with your target audience in a more fitting way, which is bound to enhance your overall business prospects.