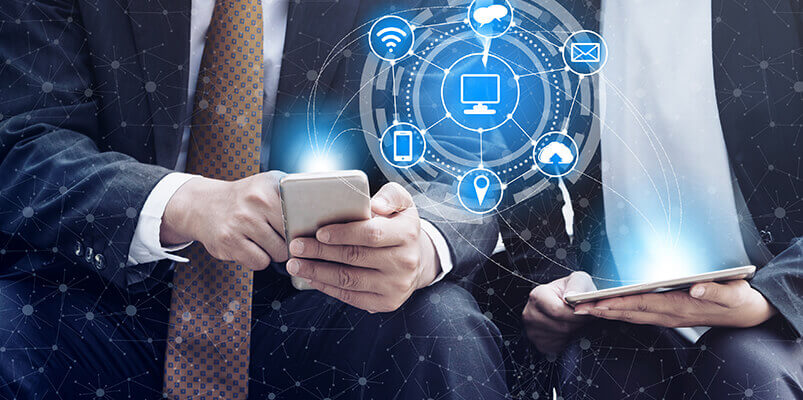 With more than a 100 million small to mid-size businesses in the world, there is a lot of competition on the edge. Every single company is trying to up their game at the slightest chance by implementing various strategies. But unfortunately, reports say that almost 80% of the new businesses or startups bite the dust within the first 2 years itself. You never know what the future holds in store for you. So, before you fall down badly, you need to research well & put in all your efforts to have your leg up in the competition.
Gone are those days when the internet could have been ignored royally. But right now, we are living in a completely different era where most part of your life, work, business, and almost everything is all about being online and, it is imperative to have an extraordinary marketing plan to achieve stability and success. The internet has paved the way to new advancements in the online marketing arena from that led to the birth of various digital marketing services that play a major role to help step up your business prospect
Digital marketing is all about using different online tools & digital channels for marketing purposes. There are a plethora of options on the web regarding the numerous internet marketing services, the way to implement them, their benefits, etc. This is highly useful for small businesses and for the startup ventures who want to create brand awareness, promote their products, services, etc. But the dilemma starts when they really need to do it and have no clue about where to begin with. Although it is better to approach a reputable digital marketing agency to help you do this job for you, you will have to explore well and understand how it works. BOXFinity is one of the renowned lead generation companies in Hyderabad, and we are well-known for our flawless results. You can approach us for your digital marketing purposes and, we assure that we will our best for you and for your business.
Since everything is about going digital, it is essential for the business owners, entrepreneurs, etc., to know at least a little about digital marketing & its tools, about how it works, and how it is useful for your business. In this blog, we will briefly go through a few online tools that seem to play a major role in the digital marketing arena.
The Popular Online Marketing Tools
Digital marketing is a vast field with many sections under it. The SEO is a crucial discipline of the digital marketing field which involves all the on-page & off-page works like optimizing the HTML source code & content optimization, structuring the URL, building links, creating inbound links, etc., to increase your website traffic & to improve the organic search engine rankings of the website. Apart from the SEO, there are many other fields like paid marketing, content marketing, etc., which use many online tools. BOXFinity is a popular digital marketing agency in Hyderabad, and our techno-marketers use advanced technical tools to enhance your web traffic, improve your search engine rankings, and in turn, improve your overall business prospects. Here is a list of the popular digital marketing tools used by many digital marketing companies including us.
SEMRush – Although this tool comes with a very limited free version, it is probably one of the most popularly used ones. The SEMRush tool is basically used to keep a track of your website's organic search engine rankings and helps in assessing it. While the free versions offer features that could help the startups and small businesses understand and know their SEO, the premium versions offer more dynamic features.
Ahref Tool – This is one interesting tool that not just helps you track, tag, and assess your SEO, but will also help you research your competitors & their rankings, understand competitive analysis, help in keyword & back-link research, track rankings, for paid marketing, and for overall web monitoring. BOXFinity is a leading SEO company in Hyderabad, where our SEO experts study your website well and will plan suitable strategies to improve your organic search rankings.
MozBar – Moz is probably the leading SEO toolbar in the industry and, it provides instant metrics data when you are viewing any SERP. You can access and compare the metrics, expose the page overlay elements, assess the page authority & domain authority, etc.
Screaming Frog – The SEO Spider Tool from Screaming Frog is mostly not used by amateur SEO analysts. It is a powerful website crawler tool which helps in evaluating the onsite SEO of a website by creating spiders for the website's links, CSS, apps, images, script, etc., apart from allowing you to analyze the real-time results to help make SEO-related decisions.
Webmasters – The Google Search Console, previously known as Google Webmaster tools, is a free web service offered by the tech giant Google for the webmasters. This tool is basically used to check the indexing status of the website, to optimize their visibility, set the crawl rate, check crawl errors, Googlebot statistics, etc. It also provides Search Analytics that provide extended & more accurate reports about the impressions, clicks, and other related search data.
Google Analytics – This is another free tool from Google that helps in tracking the data, measuring the overall user engagement, to monitor & assess the SEO initiatives, to study the user navigation, the web traffic source, the organic searches, PPC campaigns, URL visits, social media traffic, display advertising, referral searches, etc. Also, it can be used to review & track the site content & website performance by way of Page Views, Bounce Rates, Average On-Page time, etc. BOXFinity is a well-known digital marketing agency in Hyderabad that has pleased its clients by implementing the right online marketing strategies upon taking cues from the Google Analytics tool.
Keyword Planner – It is another free tool from Google's toolset that can be accessed from your Google AdWords account. It helps in finding out the top ranking keywords and the traffic levels for various search terms. With this tool, you will know the keyword trends, which search terms are the best targets and can be used as keywords to drive the web traffic to your website. The keyword planner is an important tool because keyword research is a crucial step for SEO, PPC campaigns, and for overall potential reach.
Grammarly & Copyscape Checker – Content for a website comes in different forms. Creating high-quality, engaging, and unique content is important for user engagement, web traffic, and conversions. These tools are used for content creation and marketing purposes. Grammarly is a tool that checks the grammar errors and helps in improving them. Although the free version can be used for basic corrections, the premium version offers in-detail corrections. The Copyscape tool is a plagiarism checker that checks and compares the content from millions of data on the web and looks for content uniqueness & plagiarism. BOXFinity is the place to find expert content writers in Hyderabad who will research well, and create unique, engaging, and relevant content without any Copyscape or grammar issues to boost your organic search rankings.
WordStream Landing Page Grader – Landing pages are important as they are the pages where the user lands on while browsing the web. They play a crucial role in giving the first impression to the visitor about your website, the products, services, etc., and they play a major role in influencing the visitor's decision to stay engaged on the website or to leave the page. And so, they are rightfully considered as the assets of the website. The WordStream Landing Page Grader gives personalized, in-detailed reports regarding the effectiveness and performance of your landing pages, and helps in improving them.
Pingdom Website Speed Test - Visitors don't like slow websites. So, you need to know how fast your website's load speed is and make the required changes. Although there are many free website speed checking tools, Pingdom is one of the most popularly used ones. The tool checks the file sizes, loading time, and all the other details of every single website page, organic rankings, and gives the performance statistics and the real-time loading speed of the website from different locations across the world.
There are many other online tools that are used for the various digital marketing services. Small businesses and startups need all the help and guidance to flourish in the market. Having a sound digital marketing plan could make appreciable changes to your overall business prospects. At BOXFinity, one of the prominent lead generation companies in Hyderabad, all our teams coordinate and work together by incorporating advanced digital marketing tools for search engine optimization, paid marketing, social media marketing, content creation & marketing, email marketing, etc., for the overall improvement of your business prospects.