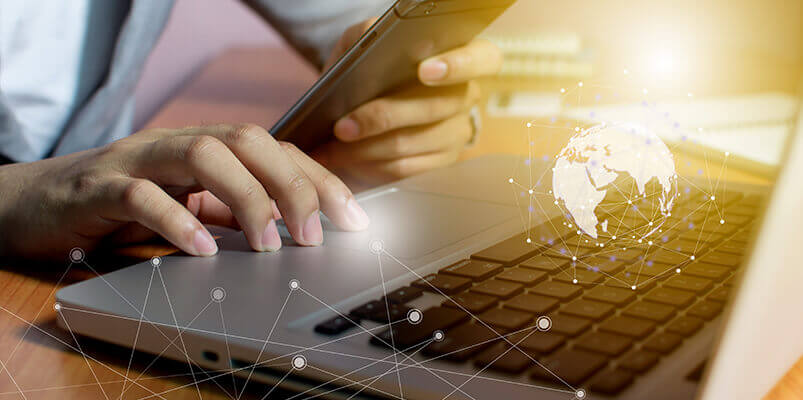 Digital Marketing has become the most oriented form of marketing a business. It has accelerated in the past half-decade than any time earlier at a lightning pace. Although most of the startups believe in and are flowing with the stream of digital marketing, not all of them hit the bull's eye. Some don't even come close to it.
So, what should you do to boost your game plan?
Here are a couple of strategies you could dive into and draw a picture for the betterment of your business.
1. E-mail marketing
Although its death was predicted long ago, marketing through e-mail has proven to stand still against all the odds in the world of marketing and has been delivering a gratifying ROI. DMA survey results show that
e-mail marketing
is providing a whopping 123% ROI, which was quite higher than the ROI brought in by the other marketing strategies like the SMM, paid searches, etc.
The best thing about e-mail is that you can do it from anywhere without having to pay for anything. You can run the campaign all for free.
But it is important that you create an e-mail that is highly attractive with a catchy tagline for the subject. Using bullets and breaking the sentences into easier phrases is one of the best ways to draw the reader's attention. Also, it is important that your e-mails are optimized for viewing well on all devices like the desktops, mobiles, and tablets.
2. Social Media Marketing (SMM)
Social Media is probably the strongest platform for communication and marketing. 90% of the sales and businesses believe that social media marketing has been highly responsive in improving their businesses and profit margins, in addition to increasing their scope for market exposure and traffic.
Firstly for a successful
SMM
, it is important to build a strong and a loyal customer base, which can be done by choosing the right social media channel. For that, it is essential that you research your potential customer base and target the audience on that platform.
For example, if your target audience is from the highly professional background, then promote your business on LinkedIn. You could try other social media platforms and websites like Facebook, Twitter, Instagram, etc. You will have to create the right strategy at the right place for the business to take a lead.
3. Content Marketing
Be it a B2B domain or a B2C domain, content marketing has become important. More than 85% of the B2B or the B2C organizations are concentrating on improving their skills on marketing through content and are very committed towards it.
Content marketing
carries the plan wherein your business will have to study your customer's mind and journey and create relative content. The content should be such that the target audience will be drawn to read it as it will help them in solving their issues and enlighten them about the subject. The more relative the content, the higher will be the conversion rates.
Also, good content writing is essential for achieving SEO and SMO optimal feats. This will, in turn, improve the view count and visibility of your business brand.
4. Search Engine Optimization
Let's say you designed and built a beautiful website and have all the relevant content with the service pages in there. Do you think that will take your website to the top spot in the web market and draw all the customers to view it? NO! This is where you will need SEO to play a supportive and a decisive role.
For perfect
SEO,
it is important that you will have to use the best practices so that your website ranking will be improved. You should use the best webmaster tools for on-page and other optimizations to analyze the analytics in order to monetize the traffic.
Using proper Search engine tools will not just improve the web traffic, but will also build a relationship based on trust with the customers. If your customers search using the keywords and your website ranks amongst the top few services, then it leaves an impression that it is a reputable company.
5. Pay-Per-Click Marketing
Pay-per-click (PPC) marketing is a type of digital marketing tool on Google AdWords platform. It is a method of advertising on the search engine which helps in bringing the customers to the website. When used properly, PPC becomes one of the most powerful digital marketing weapons that will generate leads that are sales-ready.
Using the right
PPC marketing
will send the right ad to the right customer at the right time. Apart from controlling your budget, a flawless PPC marketing will bring in more ROI.
Although no start-up will want to ignore this marketing strategy, if it is not used with a perfect plan, it may exhaust the complete budget without giving proper leads. So, it is important that an expert is involved to create a profitable marketing campaign.
So, it is important to choose the right marketing strategy that will not just improve your business but will also make you stand out in the crowd of online marketing where the battle to stay uphill is becoming a fierce one. Choose the marketing strategy that is best for your audience and implement them in the right way at the right place and see your business blooming for the better.