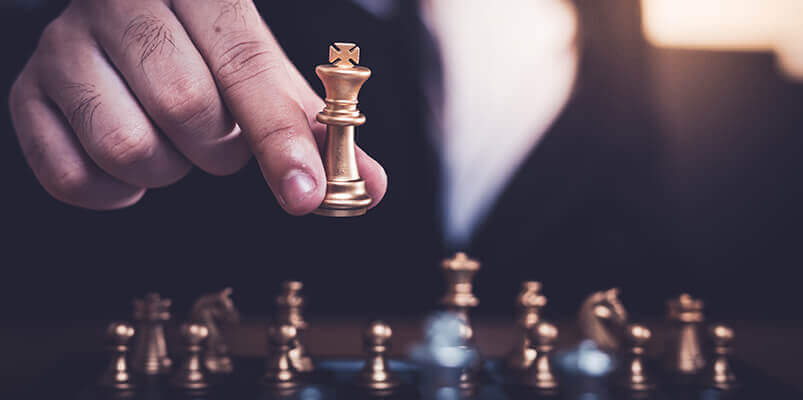 Any activity where you put in your money is an investment, and it is not just an investment of your financial resources, but also of your time and efforts. Therefore, it is important to plan the right strategy which should be nurtured and optimized for the best results. Invest in the wrong place and it is only going to drain all your resources and funds as you keep heading on an unknown path. Most small businesses learn it from experience, some learn it from other's experience, and some learn by exploring well about everything in detail.
With the rapidly increasing online shoppers, the rising pull towards using smartphones devices and other mobile devices, and the growing competition amongst the small businesses, most companies are working to pump up their digital marketing game to stay aloft in the market. So, scheming out the right digital marketing strategy is crucial to go ahead in the battle, else you might just end up in the wrong lane. But before you take the plunge, you will probably need to consider all the viable options that could be the suitable strategy for your business and for its growth.
We understand that the right strategy and exposure on the suitable channels is crucial to boosting your overall business prospects. At BOXFinity, one of the renowned lead generation companies in Hyderabad, all our teams work in coordination on various channels to make your brand's online presence felt. Be it on social media, email, display ads, content-related marketing or wherever we think is the best to make your online presence felt, our techno-marketers will plan the suitable digital marketing services and work on it. But from your side, you need to be clear about a few key points before you finalize any deal. Here are a few key pointers that all businesses, especially new businesses & startups should consider before jumping into the digital marketing pool.
Set Up Your Goals – A company without a goal is like a person walking in the dark not knowing where to head forward. So, know what you need and set up your goals. Understand in-depth what you need – if you are looking to create brand awareness, to bring in more leads, to enhance the conversions, etc., and then chalk out a suitable plan to work on them. Hiring a proper digital marketing agency is one of the most crucial steps as it is going to be a major investment. BOXFinity is a renowned digital marketing agency in Hyderabad, where our teams will analyze well your requirements and will create a tailor-made plan just for your business.
Plan Your Budget – You will have to calculate your expenses, the investment, your profit margin, and how much you can spend on your digital marketing services. Most digital marketing companies will work on a varied spectrum of services which can be decided based on your requirements & your goals. Once you have decided on your goals and chosen a reputable digital marketing agency to carry out the needed services, you will have to decide on how much budget you are willing to allocate for it. Hiring a digital marketing agency to provide you the services is a huge investment, and so you will have to research well about your target audience and, the suitable platforms so that you can use your resources effectively.
Chalk-Out The Suitable Strategy – This is where you should probably let the digital marketing agency take up the lead and let them do their job. After you have hired a reputable agency to carry out the digital marketing services for your business and explained them about your requirements and goals, they will analyze it and, will sketch out a suitable plan targeting the right platforms like the social media, search engines, etc., and the most beneficial marketing campaigns to help you boost your overall business prospects. At BOXFinity, one of the popular lead generation companies in Hyderabad, our experts will evaluate all the factors and will customize the best possible strategies for complete business growth.
Stay Patient – Digital marketing is a continuous process that needs highly-strategic planning and tremendous efforts. Since building a business did not happen overnight, it is not right to expect it to grow overnight either. There are a lot of updates and changes happening in different digital marketing channels and platforms, which are bound to change the campaigns & strategies too. These changes will leave an impact on the strategies and, it will take time for the tools to learn the changes and get back on track. So, you need to be patient and, you will hopefully see positive results with time.
Digital marketing is a source of growth for every business. Although you may know how these companies work, you need to evaluate and work on how best these companies can work for you. BOXFinity is a digital marketing agency in Hyderabad where our team of experts will analyze all your criteria, weigh each factor depending on your requirements, and will work on it for your business to prosper well.