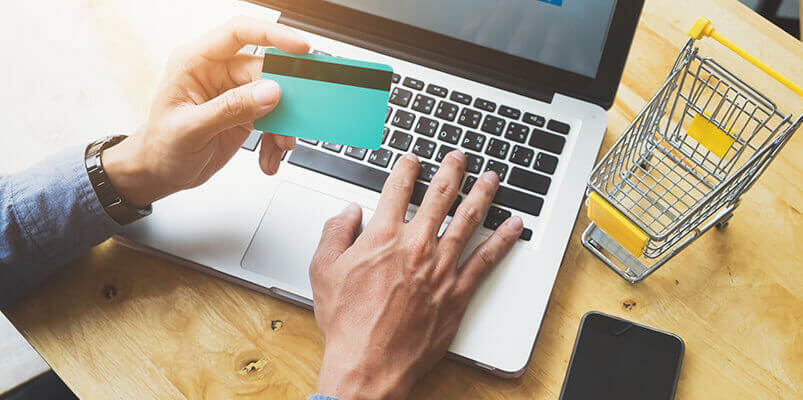 With the advancing technologies and competition in every market, people are turning towards the side that is more profitable to them currently. Loyalty has become a game with the loyal customers shifting towards another brand that gives more preferable offers. There is so much competition everywhere that it has become difficult for the techno-marketers to carry out their e-commerce services by maintaining a steady and loyal customer base. Since the powerhouse of the digital marketing companies is its audience, it is important to design strategies to bring in more customers and improve the sales.
The past year has been specifically very difficult for the ecommerce marketers with them facing many obstacles in their online marketing and ecommerce website services. These obstacles have been flooding in the form of high market competition, skyrocketing prices, increase in the customer expectations, and unfortunately, an unhappy and disloyal customer base. So, the marketers are adopting new ways and are trying to do things differently so that they can have some progress. In this blog, we will give 3 ideas of how an ecommerce marketer can build a stronger customer base and improve the business prospects.
Understand Your Audience – Most digital marketing companies think they are doing well in knowing their audience and their requirements. But the fact is that there is always something more to learn. The demands of the customers and their expectations keep changing and fluctuating, and so, it is necessary for the ecommerce marketers to update themselves with the current behaviors of their customers. To keep abreast with the requirements and preferences of the customers, the first step starts with researching about their interests and get the prospective customers to know about your product information. The ecommerce website services could help in reaching out the product brand to the customers on the search engine sites and on other competitive sites. The ecommerce service providers should also understand the customer's buying habits and become their source of information. They should focus on advertising the relevant products and services and bring them in front of the customer. By understanding the customer's interests, pain points, by personalizing the ads, and with repeated promotions of the relevant products and services, the ecommerce services providers can capture a good margin of the business.
Learn From Your Forerunners – Children learn what they see and understand from their predecessors. Likewise, the digital marketing companies should also learn a lot from their forerunners. Tech giants like Uber, Flipkart, Amazon, etc., have been completely digital since their start and they have been ranking very well in the market charts consistently. This is because they have seen how their predecessors worked and have learned about the do's and don'ts from them. They have understood the customer's pain points well and went ahead by providing simple and convenient ways of knowing about a product and purchasing it. Their logistic operations and user experience have been well responded to and fulfilled, which have improved their sales and also, helped in building a much friendlier and loyal customer base. So, it makes sense to study, and understand how the existing digital pioneers worked on their strategies and learn a thing or two from them.
Consistent User Experience – Most digital marketing companies are focusing more on the online promotions and are duly neglecting their offline promotions and advertising. They fail to understand how the offline channels could bring in decent gains to their business. One secret which all the companies providing ecommerce website services should understand is that it is essential to offer unbiased importance and consistent online & offline experience to the users. If the focus is on the online promotions alone, the audience may have high expectations from the company regarding their products & services, but they may be disappointed to see a relatively lower level of service across the offline stores. So, it is important that the customer services are optimized and consistent across all the platforms in order to ensure user-satisfaction and loyalty.
It is important to understand that running a business comes with struggles, and working on the struggles brings success. At BOXFinity, one of the top lead generation companies in Hyderabad, our techno-marketers explore well to understand the user-behavior and will work towards appealing to the target customers. They will work to promote your business brand on various ecommerce platforms using relevant strategies and will improve your web traffic & business prospects.