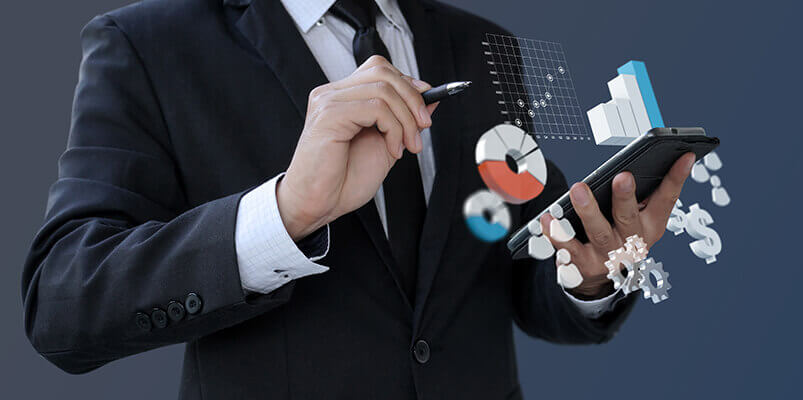 No prizes for guessing what Google Analytics is! Still, for a brief overview for the beginners, Google Analytics is a free tool offered by the tech giant Google to help you analyze your web traffic and other related stuff. It is probably one of the strongest analytics tools to date that allows you to understand the performance of your website and lets you discover new insights to help improve it further. Of the many amazing features of Google Analytics, the best one by far is the easy approachability to the infinite data which tells you almost everything about your website.
So, What Exactly Is Google Analytics?
Google Analytics is one tool that offers convenient access to the vast information about almost everything in & out of your website. From understanding the performance of your website, the web traffic, what your visitors have been up to, your customer demographics, understanding user behavior, to analyzing if you are really working on reaching towards your goals, Google Analytics has everything to offer you, if utilized well.
Since your website is the central hub that marks your online presence, it is probably the best way to give an outline about all the work that goes behind at your business, including your products & services. The most holistic way of making your presence felt in the online market is by creating suitable marketing campaigns to target the right audience. With Google Analytics, you can create them and also conveniently track all the updates about the effectiveness & performance of your online marketing campaigns and other related activities.
How Does Google Analytics Work?
Understand how it works, and using Google Analytics could be as easy as pie. It all starts with the analytics tool putting in some tracking codes into your website code. These codes record and keep a track of the different activities performed by the users when they are browsing on your website, their personal attributes like their age, gender, their interests, etc. When the user leaves the website, the codes send all these information to the Google Analytics server and are stored there. These data help in identifying the core audiences & who are likely to be your prospective customers. Based on this data, you could implement suitable digital marketing strategies for better customer targeting.
Although Google Analytics is the in-thing that plays the role of a Good Samaritan by helping you know about your website's conduct & feats, still, many businesses haven't explored it or utilized it to its full potential. Most of them resort to just checking the number of visitors on their website or the top ranking pages, etc. At BOXFinity, one of the
top lead generation companies in Hyderabad,
our techno-marketers work on creating effective campaigns and tag up with the results to help improve the overall business prospects.
Why Is Google Analytics Important To Every Business?
It is high-time the businesses unleash the power of Google Analytics to its core and put it to the right use to boost up your overall business. Here is why businesses should try and make the most of Google Analytics & its brilliant features.
With the web analytics data, the businesses can easily understand the preferences, activities, and behavior of the users, using which their marketing budget can be spent to target them smartly.
All the visitors on your website are important, irrespective of whether they have made a purchase right away or not. There are high chances that they are looking for the nearest store of your brand, or they may get converted into customers anytime in the future. Furthermore, you don't know if they will bring in more customers & conversions. So, you can use the analytics data in the right way and target the right audience with a smart approach.
Using the metrics & dimensions offered by Google Analytics, you can collect the user acquisition data, user behavior data, the actual stats of the user visits, etc., and answer your own business questions.
Provides many insights into the city level map overlay so that you have a better clue about your visitors & audience. When you know from which country or place your major traffic is coming in from, you can modify your business strategies to suit these audiences.
Essentially, the benchmarking screen on the Analytics tool lets you compare your web traffic stats with those of your competitors. It's not just about the competition, but it's about understanding the strategies. If you are having more traffic, its well and good. But, if your competitor has more traffic, it means they are doing something better to attract more visitors. Also, you could compare their stats with yours and know where you are probably going wrong. So, stack up against the competition by making the suitable changes.
Running a business well is more than just setting a business goal in your mind. You need to start by setting up the goals on your Google Analytics account. If you don't know your analytics goals, how are you going to know that your numbers are all right and everything is going fine with your business? The online marketers at BOXFinity, one of the renowned lead generation companies in Hyderabad, work towards creating goals as per your requirements & preferences, optimizing them to improve your website performance, and, in turn, improve the overall business prospects. So, get started now and use Google Analytics well to guide you with your business goals.