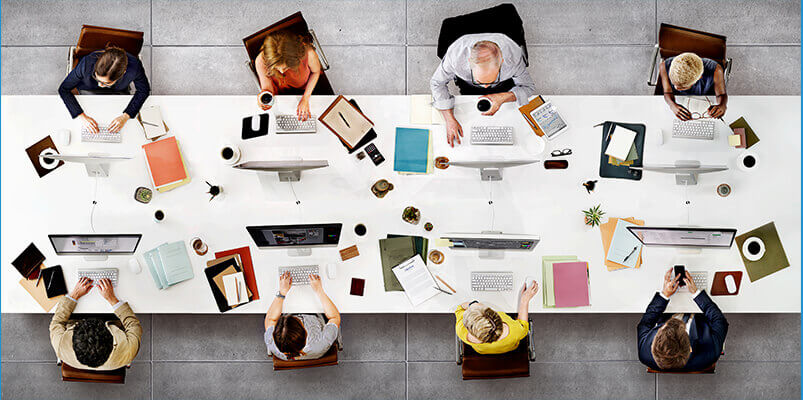 If you are a startup and trying to build up capital for your business, it is evident that you are looking to cut-down as many unnecessary costs as possible at the moment. Nothing happens overnight, and so, you will have to put in some real efforts for long times to see any appreciable enhancement in your business prospects. The wise thing to do at such a stage is to keep your costs to a bare minimum. Starting a company is not something which anyone can do because it needs so much planning, administration, and a lot more. And, for all these things, you will need money. So, you should be spending the money on something really productive and needed instead of wasting it just for the sake of it.
The employees make the company. So, it is evident that once you have employees, you will have to pay their payrolls, their benefits, their equipment, and what not. If you have a relatively smaller team of people who are productively working for you, then it is a remarkable solution towards saving a few bucks. Apart from the talent of the employees, it is important that your company is marketed skillfully so that the visibility and reach of your brand are headed to a larger and relevant audience. And this work is done by the digital marketing team.
Concisely, digital marketing is all about putting your company's brand name in front of digital users so as to increase the reach of your business to a huge number of customers. Unless the digital marketers do an excellent job, your company's name will not reach out to a huge audience. So, it is mandatory that you have a very skillful team of digital marketing pros who will help in improving your business prospects. A proper team for digital marketing will need people to work on the SEO, web design, content, web media, etc. This means hiring more employees which, in turn, means more money going to payrolls and other employee requirements. And if you are still building capital or trying to save your costs, then hiring a whole team of digital marketing pros is going to be heavy on your company budget. So, the better option is to hire a digital marketing organization for its services.
Here are a few reasons why hiring a digital marketing enterprise for its full-time service as your marketing agent is better than having an in-house team for digital marketing.
Better Promotions – A digital marketing company works to connect your brand to a larger group. A reputable agency would have built better milestones on putting their clients on relevant platforms where the target audience is really interested in seeing your company's ads. Typical digital marketing agencies will have different teams working on various platforms like social media or design a better website. So, they will make sure to make that your company is marketed as a whole better package.
Team Work – With a minimum budget in hand, you might hire a few people for SEO, one person for social media marketing, etc., who will definitely not be professionals keeping in mind the salary range. When you hire a digital marketing enterprise, all their teams will work for you. They will have their own experts of designers, content writers, SEO team, developers, techno-marketers, etc., who will collaborate with each other and work to improve your business prospects.
Saving Costs – Rather than paying individual salaries for the in-house not-so-professional meager digital marketing team, you can as well pay a relatively lesser amount as payment for the digital marketing agency that will have their experts work for you and give absolute results. Instead of hiring individuals who may not be experts and may work on just a single or few platforms, hiring a digital marketing enterprise for your work will save a lot more money with appreciable results.
Focus On The Core – Running a business has lot more strings attached to it than just the marketing aspect. Although marketing it is important, building new services and products, improving the existing ones, fulfilling the current orders and many such things are equally essential for the growth of the company. When you hire a full-time digital marketing company, you do not have to worry about the digital marketing aspect of it as the experts will take care of it. You can concentrate on other core aspects and work on improving them.
Consistency & Scalability – A business needs to grow with time. And for this, you should have a better idea of the scalability aspects. If you have an in-house small team for digital marketing, the scaling of your marketing efforts may not be up to the mark, whereas a professional DM team will considerably scale up your marketing campaigns on the relevant platforms. Also, with an expert team, you will not have to worry about the consistency of the protocol, campaigning schemes, or the results.
A proper digital marketing agency will create a sweeping and a complete marketing strategy for your company. Be it the logos, the website design, the content, or the marketing campaigns, the experts will do it all for you with perfection with the sole motive of improving your business prospects and revenue. At BOXFinity, you will find the experts in every aspect of the digital marketing arena who will strive hard to bring up your business prospects to an entirely new and better level.