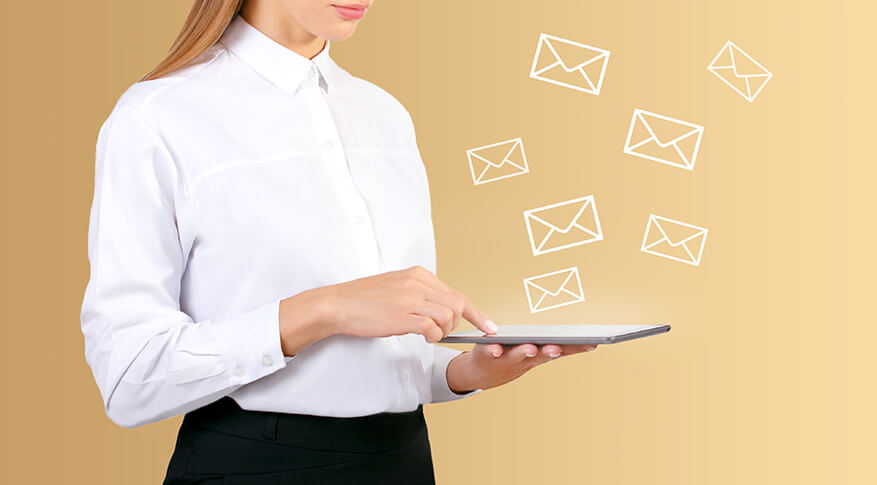 Do you really think email marketing is working now and how many people are using it? There are 3.9 billion. Yes, you have heard that right, there are 3.9 billion active users worldwide.
Email marketing has been working for several decades and it is not a kind of marketing tool that is going to slow down, rather it will continue to grow and be the most used and helpful marketing tool for the marketers. There might be few of the elements that have been added to it, but email marketing services can never out of fashion.
The elements that we were talking about is Chatbots.
What is a chatbot?
It is an artificial intelligence program that encourages human interaction conversations by using pre-phrased text. When a user types in a question or selects a question that is already given, then the chatbot will give the answer instantly which is already pre-calculated.
It is for sure that chatbots are trending, but it can never overpower email marketing.
Want to know why?
1. Larger reach: People are more acquainted with checking of emails on mobiles. As we have already told about the active users around the world; there are 3.9 billion, which is quite higher, and it is impossible to reach that level. With email marketing, it is easy to reach a large number of people and get it delivered instantly.
2. Higher ROI: As soon as we are awake, we check our WhatsApp, but It is also a proven fact that most of the people check their emails after waking up. This is just enough to tell that emails have a higher ROI rate. Basically, an email can be sent to the user at any point irrespective of the day and time. An email brings an interest among the customers and encourages them to buy the product or service.
3. Great marketing tool: Email marketing is the best marketing tool when it comes to promoting or advertising a product or service. The reach it has got can never be defeated by any other marketing channel. With creative designs and compelling content, any user can be connected easily and can be shared with other people. To make the sharing much easier, it is good to add CTA buttons within the emails and encourage them to share it.
So, email marketing in every way has the upper hand when we compare it with chatbots, but what if we combine the most used marketing tool with new evolving technology, then that would be the most efficient and cost-effective outcome.
We will look at what will be the outcome if we combine these two marketing tools.
User engagement is boosted: Have you been sending emails asking for the users to subscribe for the newsletter and not getting enough subscriptions. There could be many reasons for that, but if we get to know what the customer's preferences are in a more personalized level that is interacting with them through chatbots. It will help the brands to create more customized offers to the customers. Chatbots are used for increasing the interaction between the brands and the users, so when the whole information is known, then sending customized emails with the right offers will boost user engagement.
Reminder to abandoned shopping carts: If you have an e-commerce website, then you know the pain where the customers dump the items in the cart and leave them without checking out. They might have left for varied reasons, but to keep them reminded about the items in the shopping cart, chatbots can be used. These chatbots will help remind the customers on time to make the purchase successfully.
To know the order status: It is next to impossible for the customers to send emails to know the order status of their product or if there is any problem. So, brands can encourage the customers to ask their queries through the chatbot available on the website by sending them the link through email. As chatbot can be made available 24/7 and automated phrases can be sent for simple queries, customers can actually get the answers quickly without having to wait for the mail.
Email is and will always be the most used marketing tool and no other new technology can be replaced with this one. A chatbot when combined with email marketing, will give your marketing strategy a boost and effective results will show up within no time.