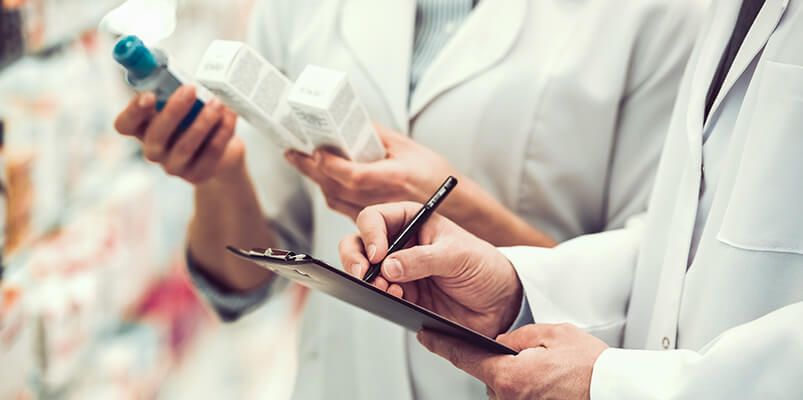 What digital marketing can do in the healthcare sector?
Digital marketing is a modern type of marketing that uses digital technologies to advertise your brand. It is something that every industry needs. The reason is, many people are looking out for solutions on the internet today because it is designed in such a way that, you can find many answers for just one question. There is a pool of opportunities for the healthcare sector when they join their hands with digital marketing as this is low-cost as well as a very effective marketing tool when compared to other marketing methods like traditional marketing.
Investing in digital marketing is the best option for tracking your investment and know where your money is going as this gives you real-time and accurate results. At the end of this article, we hope you find the right balance between traditional and digital marketing.
Marketing strategies that we focus on
Below are the few strategies that we do to help you reach a maximum number of people.
Our main focus is on building awareness, generate interest, converting and build retention along with brand loyalty. Our plan of outline will help you in managing marketing strategies.
1. Building awareness: It is all about making your hospital brand reach to the right audience, making it visible and available to the customer at the right time.
2. Generate interest: We encourage and generate interest in the minds of the consumers by creating engaging content on the website and social media platforms.
3. Conversion: Conversion is compelling the customer to take the next step that pushes them closer to becoming a patient. We make it easy for the customers to book an appointment with the doctor.
4. Retention and brand loyalty: Your healthcare organization or clinic will run for the long term only if the patients have trust in your brand and will stay loyal towards your hospital by building brand loyalty. This can be built by continuously engaging them on various medical offers and letting them know about the services that you provide and make them retain with your brand.
We will talk about the numbers before we talk about anything else.
1. 87% of the users online who are aged between 18-25 trust the medical information that is shared by people online.
2. More than 60% of consumers say that social media affects the way they deal with their health.
3. There are above 30% of consumers who use at least one health-related app like exercise, diet or weight control applications.
4. 54% of the people reported that social media influences their choice of hospital or doctor.
5. 73% of the patients visit at least two hospital sites before booking the appointment.
Now that you have seen how much does digital marketing effects the users online. It is very important for healthcare organizations to take up digital marketing as its main marketing strategy because this is the most effective way to reach the right audience at the right time.
How are customers looking at hospitals through digital marketing?
After the evolution of digital marketing, every industry is getting on technology advancement in its business. When coming to the healthcare industry, they are the ones who provide medical services and health-related services to the customers. They should always work to provide a higher level of care towards the patients by engaging with customers through various platforms.
In today's age, everyone is mostly dependent on phones and the internet. And there is no wonder if customers check hospital websites, ratings, and reviews in order to take a healthy decision. So, it is a must, to go with the latest trend of having an easy navigational website, content that educates and engages and presence on social media platforms.
Like other industries where they are focused on one particular sector of customers, the healthcare website is a lot different as here we have to target each and every one. As health is unpredictable so, targeting each and every one is very important, and this can be done through digital marketing as this will make your brand reach to a broad audience.
We will give an idea of what we provide for your hospital or clinic to reach the right audience at the right time.
1. Social media presence
What if you're missing a large portion of your audience by not targeting them at the right place, then that's a big concern to think off. Presence on social media is the best way to promote your brand and reach your audience. Many people will check the online presence of the hospital or doctor, their interaction with the patients, reviews on social media pages, etc. and then they are likely to build trust in the brand.
So, we strategize and plan your social media presence by providing engaging and different content which expands your reach.
2. Easy and user-friendly website
The first impression is the best one. People should get impressed with your website at first sight as this will play a strong role in the customer's decision whether to choose your service or not. So, we make your website user-friendly where the customers can find the answers to the questions, they are searching for like the doctor availability time, doctors specialized in, how much do they charge, etc.

3. Sharing content through emails
Emails are again the new trend now. Customers are the happiest if they find the information that they want already in their inbox. The main purpose of providing email marketing is to capture the audience's interests and let them know what's happening at your hospital or in the health industry. We send personalized emails to your customers giving them a reason to trust us, which will definitely build audiences and increase the conversion rate. By making your audience subscribe to your newsletter, you can educate them through emails by giving them information on different topics related to health and making them engaged with the content and website.

4. Optimization for search engines
There are a greater number of people who search for nearby hospitals and book an appointment with the doctor. So, ranking your website on top of the search engine is as important as the doctor to the patient. For your website to rank on the top, you need to provide a few details to make it convenient for the customer to easily get the required answer. Giving informative content with ranking keywords will drive more traffic to the website. Information like available treatment or services, opening and closing hours, exact location, contact number, etc will make it easy for search engines to rank on top when the customer searches for that particular topic.
5. Rich content
Content has to be rich in order to drive the customers' attention. We understand the audience then strategize on how we can project the content that will increase patients' experience. The content that we write will earn audience interest and produce better results for your business. We will not let you lose your customers just because of some missing information, we get into the whole details and then write the content accordingly.

6. We will see what works for your brand
Branding is bringing out the best in you, the unique feature that other brands do not have. We study what your hospital or clinic offers, how you treat the patients, the ambiance and then give your audience the answer on why you are different from your competitors.

7. Online Advertising Experts
When the user searches for a service and if your website ranks on the top, still you can see few of the websites with a tag 'AD' on the top of the search engine, these Ads might lose you few customers from visiting your website, so, that is the reason you need to think of PPC that is paid advertisements. With PPC, you can manage your budgets and spend the money to keep your website Ad on top of the search engine. Your PPC ads are displayed on the sidebar or top of other websites giving your brand more reachability.
With customers having more options than before, digital marketing plays a vital role in making it easy for customers to get the information at the right time and at the right place. Choosing a digital marketing agency is putting your investment in your brand. So, pick the right one to reach the new and existing audiences who trust your hospital and come when they have health-related issues.