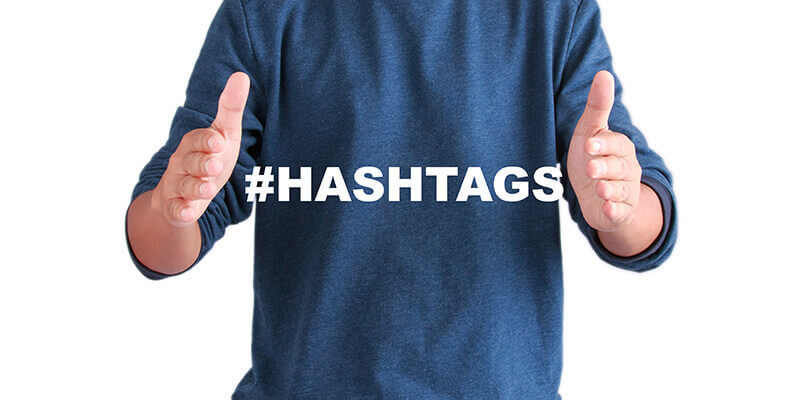 What are hashtags?

Let's get little wiki and know what is a hashtag first.

A Hashtag is a type of metadata tag that is used in social networking sites like Twitter, Facebook, Instagram, Pinterest, and Google+. This allows users to apply user-generated tagging which makes it possible for others to easily find messages with specific content.

Tools that will assist you in your search for the perfect hashtag

Every social media marketer must have an idea about their niche hashtags, this will optimize the content for the relevant audience.

There are a number of tools that will help you to generate or create your own hashtags which will boost the impact of your message, few of them are mentioned below

1. Sprout Social: It has an analysis tool that discovers the most relevant and engaged hashtags which are related to your brand.

2. Hashtagify.me: This website is a free tool to find the perfect hashtags for your brand. It gives you the popularity trend and the whole analysis for the one which you are targeting.

3. RiteTag: It gives us reports on how the hashtags are working on our social network sites, it is also a search tool that is mostly used for Facebook and Twitter.
4. All Hashtag: This generates hashtags and you can also create your own one. It provides results based on your keywords.

Building a hashtag strategy

Build a strategy for your audience that lets you grow your business. Make your hashtags more specific to the audience to whom you want to target. Don't aim at broader category, rather make it narrower to reach the right audience or have your own branded hashtag that lets you come closer to your audience and maintain a relationship with them.

Instagram helps you in this, it has changed its algorithm where people can follow hashtags and when you search for a it, you can see the number of people following that hashtag. So, it's okay if your audience are not following your business page, they might be following your hashtags, which will let them get your content in their feed.

Ways hashtag research can boost your content marketing strategy

1. Improves your product/service: The hashtags used by the audience to express their grief, will help you find their pain points and that will help you in improving your product/service.

2. Boost your post reach: People have started searching for something that is relevant through hashtags. So, your social media post will get organic reach. You should keep a check on the updated hashtags in your niche and the tags that your audience are using, this will expand your brands visibility.

3. Build a social community: A community is where people gather to talk, and the social community is where people come online and build relations with others. In twitter, each week people come and find each other by using the hashtags and discuss ideas in the chat.

4. Helps you create your own hashtag: You can create your own hashtag and track its performance through campaigns. This will help you keep track of user-generated content. Tracking of the campaign will know how well your hashtag is working, so that you can repost the same hashtags again in your future posts.

Hashtag is an easy and simple to use tool that will help you improve your social media marketing. Researching on these tags is a time-consuming process but the end result is worth the whole search. It is not just researching on hashtags, but you also need to post on social media regularly and stay consistent. Since social media and the technology is ever-changing, you should keep updating your hashtags and optimize your content regularly in order to stay in the race.